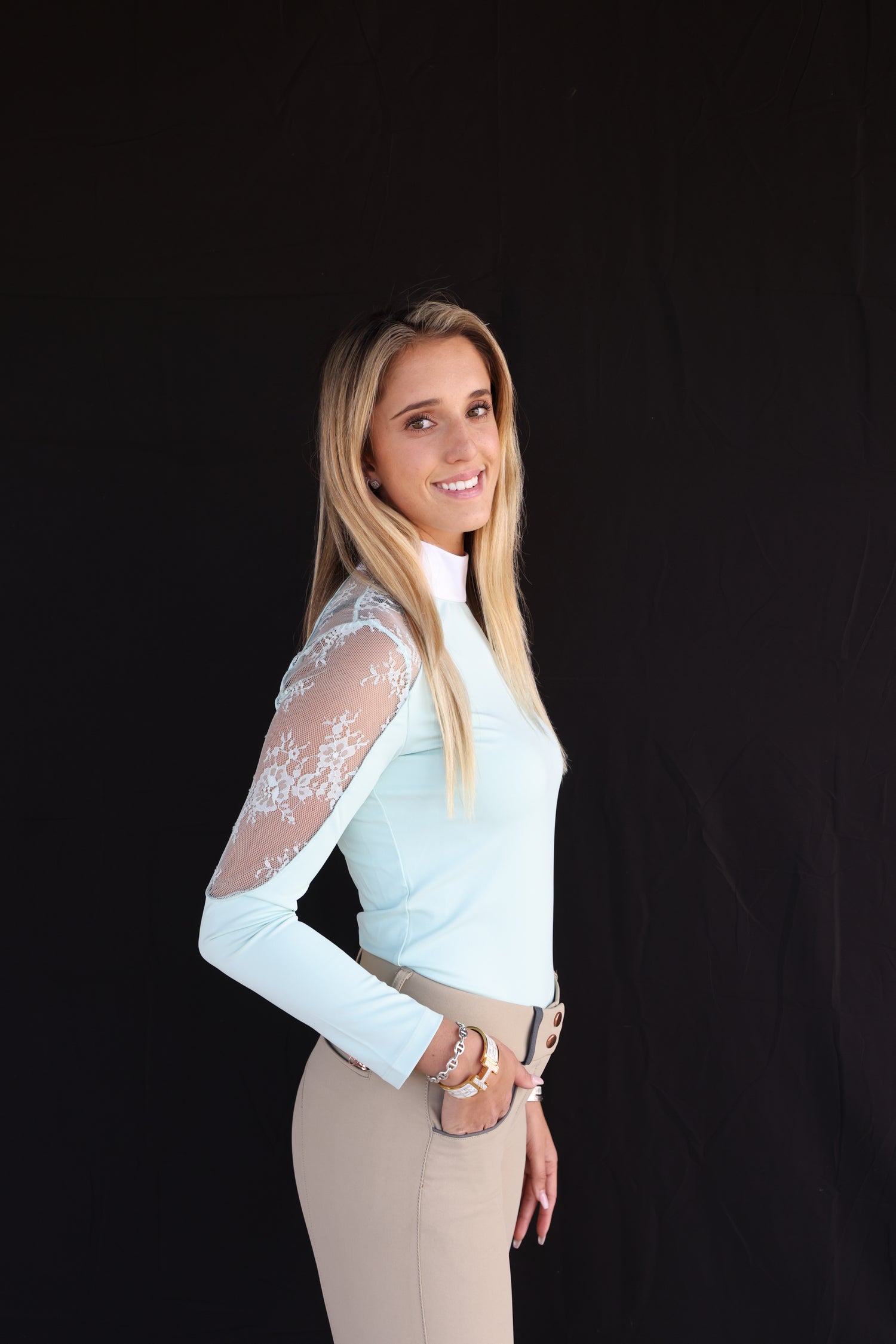 By an equestrian, for equestrians
After a birthday party pony ride at four years old, Brianne Link fell in love with the equestrian sport. Her passion for horses paired with a fascination for elegant clothing inspired the start of Equisite, an equestrian apparel and accessories line.  
Brianne Link is well-known in the show jumping ring, where she competes in levels up to 1.45m and U25 Grand Prix. Link graduated college in May 2020 with a B.A. in Equestrian Studies and Minor in Business Entrepreneurship from Savannah College of Art and Design. During her time studying, Link focussed on the art and design opportunities within the equestrian industry. Equisite is Link's way to combine the love for horses and passion for clothing through the design of classy and comfortable equestrian fashion.
With more than 20 years of equestrian competition experience, Link has monitored the changes in the form and function of equestrian ensemble. After much research about the history of riding apparel, she wrote her senior thesis on the evolution of equestrian fashion. This gave her the strength to found her own brand.
Currently based on Long Island, New York, Link focusses on sharing her designs with riders who also have a love for the horse show chic look. Equisite offers products that highlight beauty, comfort, and confidence - all qualities a rider needs to have when entering the show ring. Link continues to grow her brand and bring both comfort and class to every equestrian's closet.